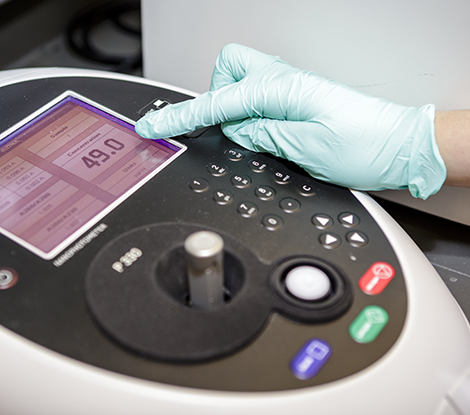 Elemental Enzymes was founded in February 2011 with a vision of designing enzymes that can survive and thrive in harsh conditions, in both outdoor and industrial settings. Some applications for their work includes solutions for common environmental contaminants, as well as making significant advancements in which an enzyme compound can increase crop yields by 10% in harsh conditions. This breakthrough could have serious implications on crop sustainability and resilience and could eliminate the need for GMOs or other controversial methods.
When they moved their laboratory into the MU Life Science Incubator at Monsanto Place, Elemental Enzymes was discovered by Centennial Investors. Impressed with the value of their platform technology and business model, Centennial Investors began funding the organization. Centennial Investors also was able to provide Elemental Enzymes with prominent network contacts and professional advice.

Since the initial investment, Elemental Enzymes has grown rapidly. Co-Founders Brian and Katie Thompson received the Missouri SBTDC Rising Star of Innovation award in 2012. Additionally, they have expanded to begin production in the St. Louis area in 2015. We are excited to see this young company continue to grow in years to come as they expand their product offerings and production capabilities.